Testimonials
---
---
WHAT PEOPLE ARE SAYING ABOUT TRUSS & TEXTURE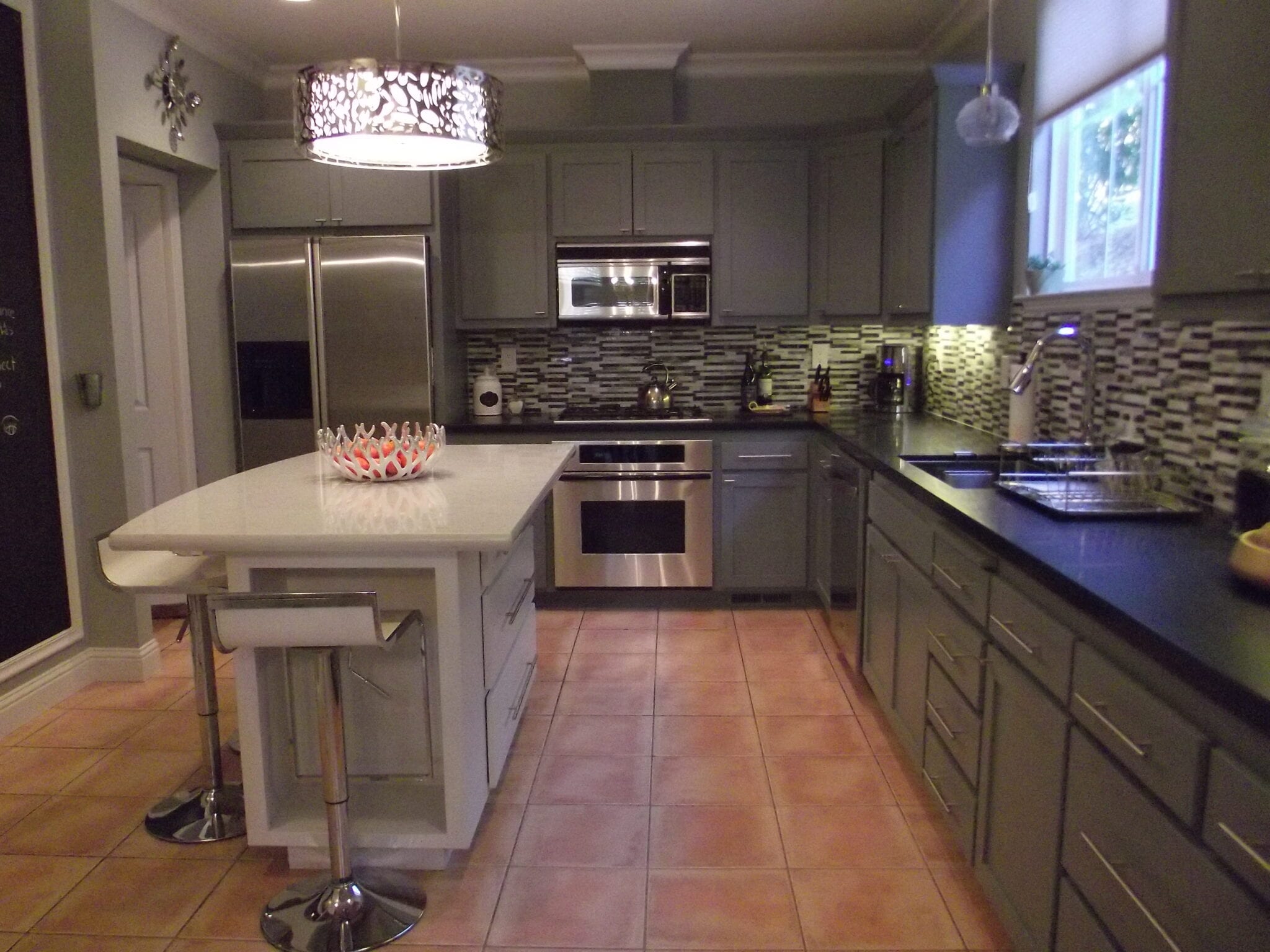 Lisa
---
Vicki is an amazing designer. We came to Vicki with a large piece of honed granite we had inherited from a construction job. Vicki took this inspiration piece and transformed our dated and dull kitchen into the showpiece of our home.... all on a very limited budget! Seeing that our cabinets and appliances were still in good shape, Vicki helped us spend our money wisely. She suggested the cabinets be repainted and given a completely new look with updated hardware. Vicki redesigned our island so that it could accommodate cool seating for the family. We added a quartz top and amazing swivel stools and now this island is our hub of activity. With three kids there is lots to keep track of, so Vicki designed a full wall of black board space so that we could elegantly and efficiently keep track of all of our activities. We defer to this blackboard on a daily basis. Vicki shops for deals to keep costs down and she is highly regarded by all of her vendors. This means jobs get completed on time and on budget. I can't say enough about my experience working with Vicki. Our kitchen has been completely transformed into a unique showpiece that looks like something out of a magazine. We truly enjoy it every single day.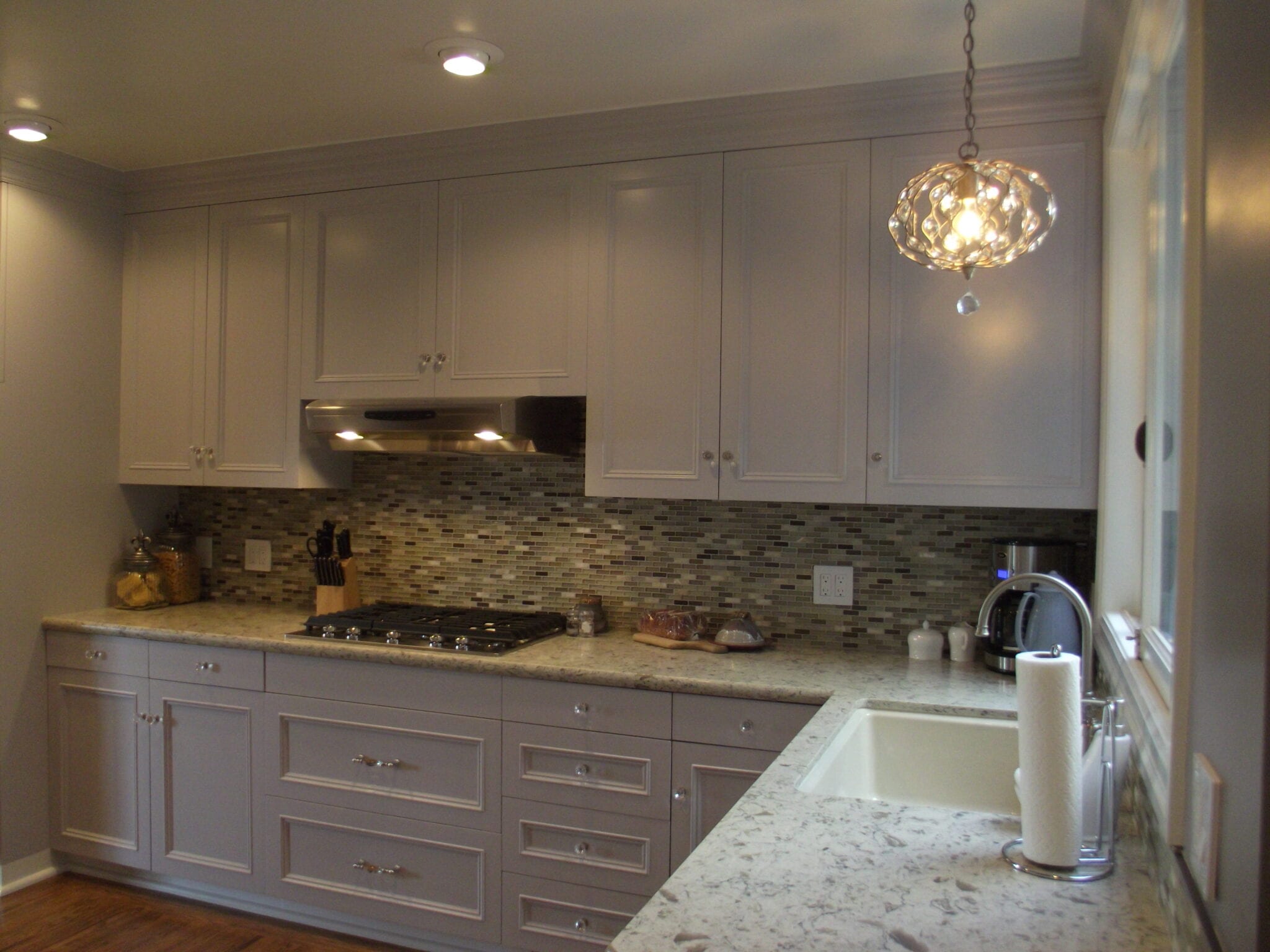 Paula
---
Vicki is the best designer I've ever worked with.  She's seen me through major kitchen and bathroom remodels.  She has an amazing ability to size up not only the project but the persona of her client.   She's smart fun and did I mention if budget is a concern she's the best negotiator on getting you the best prices.  Vicki is so good that I will import her to our home in Las Vegas for any future design work.  She's well worth the plane ticket.  If you like Vintage she is the expert but she's not limited to any one style. More recently she shopped and implemented new furnishings for my sons first ever apartment with superb results.   She never disappoints.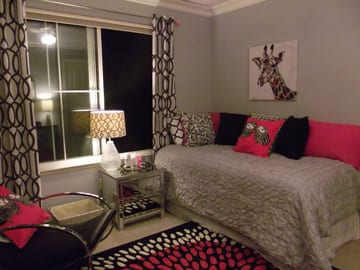 Lisa
---
If you have a child who has outgrown the theme of their bedroom you should call Vicki Reich. My oldest daughter was in high school and found herself in the same bedroom we designed when she was barely out of the crib! Yellow walls, a glider rocker, it was bad! I decided to surprise her with a complete bedroom make-over. So I called Vicki to help! Vicki came over and studied the space. She asked if my daughter Tess had a specific taste we might want to tap into. As it turns out, we had just been to Palm Springs and Tess fell in love with the cool decor we saw at our rental house. With this idea in mind, Vicki put together a plan. She came up with a sophisticated color palette that would work for years to come and we shopped together to find some amazing pieces. We painted the room, added chic bedding and curtains, found a cool area rug and a gorgeous free standing full length mirror. We topped it off with fun lighting, tons of throw pillows, and a modern black leather rocker. Now her room is chic and inviting. You'd be surprised how much this change meant to our daughter. Having her room reflect her current self made a huge difference in her life. Suddenly friends kept coming over to hang out in her room. She's now off at college and really looks forward to coming home and thoroughly relaxing in the bedroom oasis Vicki created just for her.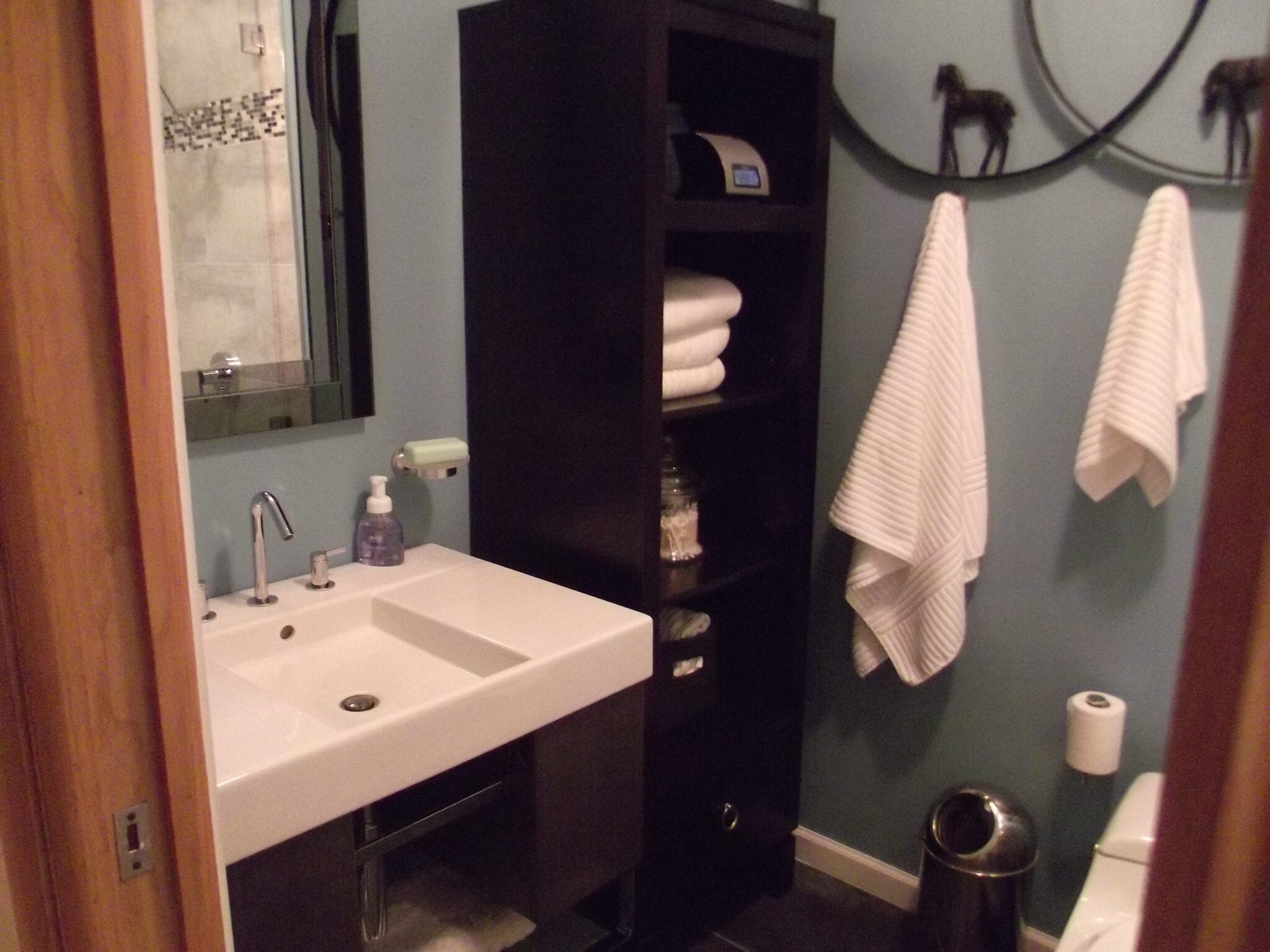 Brad O'Brien
---
Vicki is the master of the mid-century modern design period. My parents were the original owners of an Eichler home in Marinwood. Purchased in the early 1960s, it was the height of the mid-century modern design craze that took California by storm. Over time, the "original" features didn't seem like much of an asset anymore. After raising four boys in the house, there was work to be done. But, as my parents aged, upkeep fell down on their list of priorities. Eventually my parents passed, and we decided to keep the house in the family with the hopes of renting it as an income property. But... after 50 years there was work to be done! Further, this challenge fell largely on my shoulders as the most local of the boys. Problem is I have no time not only to oversee and design the work, I couldn't even meet the carpet guy in the middle of the day. Vicki came in to act as architect, interior decorator, stylist and job foreman. She knew just what type of buyer she needed to attract in order to make this a profitable rental property. Vicki got right to work. On a limited budget she had so much to accomplish! As it turns out, having all original design elements still in the home gave Vicki a lot to work with. She designed the perfect home for a hipster! She carefully brought back the luster to all of the walnut wood that was original to the house. She restored original lighting fixtures, repaired the original sliding wood door closets, and researched the original paint colors that were used in the Eichler homes. (We chose the Golden Gate Bridge red to accent the front beam and door to create eye-popping color that is one of the Hallmarks of the Eichler homes) Vicki guided the landscaper to create a clean look out front and some simple affordable 1950s Style lighting fixtures for the front and a classic block numbering for the address.... No detail was overlooked. The kitchen was given new life with repainted cabinets with cool new hardware to accentuate the modern look. Vicki used her resources to find beautiful new slabs of granite that were considered remnants from other bigger jobs. The discounted granite saved enough money to add a modern back splash, a new sink, brushed nickel handles and door knobs to match the new appliances and complete mid-century updated look. Vicky used white paint to bring out an added sunroom and to draw the eyes up to the Natural floor-to-ceiling windows and original beams that were signature to the Eichler architecture. The final touch, referenced earlier and maybe my favorite, was Vicki's decision to paint an exterior beam in the front of the house Golden Gate Bridge red. This pop of color combined with new exterior lighting fixtures and a new mailbox transformed the house. The property rented in days with multiple offers! We still can't believe our good fortune!
CALL US 414-426-3915
Don't let the number fool you, we are in Novato, California!